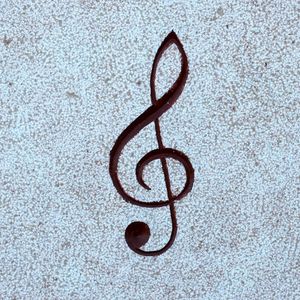 Back to School SPECIAL!!!
* IN-PERSON *
OR
* ZOOM LESSONS *
New Students - $30/hr.
for your first four lessons
(40% discount!!!)
---
Thank you for your interest in taking lessons with me.  Here are the most common questions and answers...
How do I contact you?

E-mail: dhschnell@gmail.com

Leave a message: 917-392-1629

After the first lesson, we usually share a group text between student, me and a parent.

How much are lessons? 

New Student Special - 4 one hour lessons @ $30/hr. (40% DISCOUNT - One $120 payment)

Can I take "IN PERSON" Voice Lessons?

YES! It's the best way. We can also ZOOM!

What do you teach? 

Music Theater & Classical Singing

Acting for Singers (direct from classes at NYU)

Musicianship (Rhythm, Intervals, Sight Reading, & some Theory)

I have had two students who perform with guitar as well.

What ages do you teach? 

Middle School through Retirement Age

Youngest student so far - 13

Oldest student so far - 70

How much does a lesson cost? 
How often should I have a lesson? 

Weekly is best, but I will do bi-weekly as well.

If you need to cancel, a text message, at least 24 hrs. in advance, is greatly appreciated!

What are your qualifications? 

I am very patient, positive, and somewhat relentless in pulling your best out of you.

I have

U

ndergraduate

and

Master's

Degrees in Vocal Performance.  I also have a year of training from the music theater program at

NYU

.

One of my students has won

Miss Greater Nashville

 2019

, 

Miss Bluff City Fair 2020

,

 and

Miss Delta Blues Volunteer 2022

ranked in the top ten in the 

2019 Miss Tennessee

 Knoxville 2019 and Memphis 2021.  In 2019, she won the talent award in her section and was 3rd overall in the state.  In addition, she has graduated from the

University of Memphis Music Theater Program

.

Another former student is enrolled at the 

Marymount Manhattan Music Theater

 program.

Both of the above students were accepted to the summer 

Open Jar Institute

 in New York City, where they each got to sing TWO songs at the mock auditions.  Most only sing one.

Younger students tend to perform in shows with their high schools,

Germantown Community Theater

,

Theatre Memphis

, 

Stage Door

Productions

, the

POTS Summer Youth Theater Conservatory

, and the

Opera Memphis Summer Conservatory

.

My older students have performed with

Theatre Memphis

,

Harrell Theater

, with their own bands (

Blue Day Ban

d

),

Rhodes Mastersingers

, and the

Memphis Symphony Chorus

.

What should I bring to my first lesson? 

Whether you are a soloist or sing in choirs, you should come prepared to tell me what your goals are as a performer.  My job is to help you work toward reaching those goals.
A three ring binder for your music with a page to write assignments on.
You should have a print-out of your music, or at the very least, the lyrics (well spaced), so that you can take notes as we go.  
A PENCIL!!! (to your lesson and especially to every rehearsal from now until our sun burns out.) 
Whether in person or online, we can record your lessons on ZOOM, for you to review, and take notes on, at a later time.

A good attitude and an open mind.

A recording device - Just make sure that you have a decent Voice Recorder app on your phone. Better if it has a BOOKMARK function!

 How do I get the most bang for my buck? 

Practice consistently and efficiently using the recordings from your lessons (with earbuds), preferably 15-60 minutes, depending on your schedule that day.  If nothing else, warm up in front of a mirror while focusing on the FEELING and what you SEE yourself doing, instead of the sound (hence the earbuds).  Listening to your sound in the room, while you sing, is a great way to introduce new tension, thereby getting in your own way and blocking progress.  The best way to limit progress is to simply not practice for a day.
This bears repeating - Find a "Voice Recorder" app for your phone that has a BOOKMARK function so that you can skip to relevant parts of your lesson/coaching during your daily practice.

Have your music open and a pencil ready while listening to the lesson for the first time so that you can write down anything you missed during the lesson.

Have fun and just do what your teacher tells you.  If you really want to hear your progress, RECORD YOURSELF singing with an accompaniment track, preferably with some earbuds or even EARPLUGS!  That is the most honest feedback you can get and it will sound much different than what you normally hear while singing, assuming that you are generally naughty and listen to yourself while singing.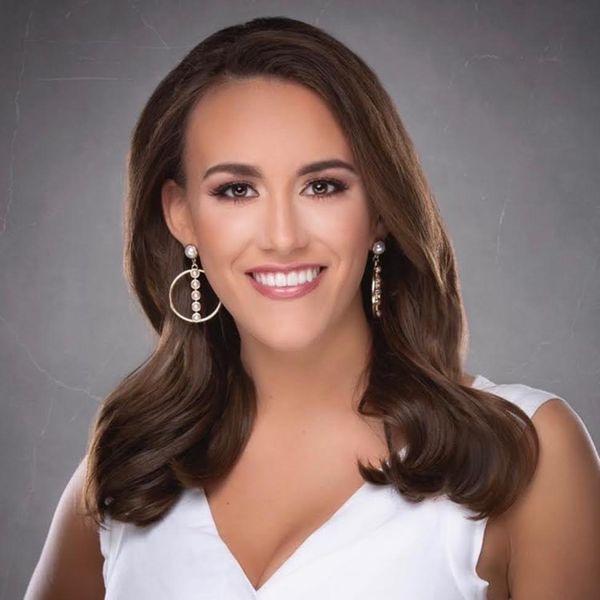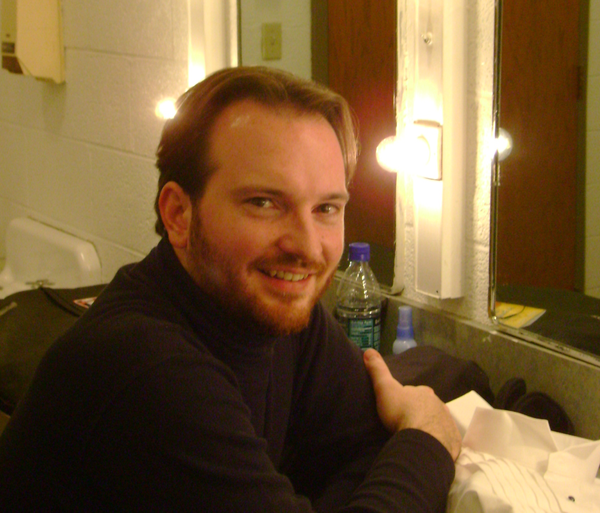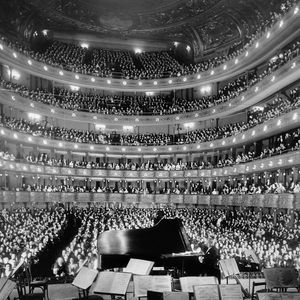 I have been teaching out of my home studio in Bartlett, TN since 2012 and  love to help people of all ages integrate good singing with good acting.  I mainly teach music theater and classical styles.  I have students in middle school and high school who participate in musicals around town, sometimes in the ensemble and sometimes in roles, the Opera Memphis summer workshop, school and church choirs, and All West and other such select choirs.  I also have adult students who participate in choruses around town, such as Rhodes Mastersingers, the Memphis Symphony Orchestra Chorus, and various church choirs.  I even have a student who is the lead singer in a bluegrass band (Blue Day).  (I usually have him bring his guitar so we can address his particular goals in actual performance conditions.)  I especially enjoy helping students prepare for auditions, whether for shows, college music programs (classical or music theater) or choirs in school or around town.  
I tailor our lessons to your goals as a student and your particular technical and musical needs.  We begin the lesson working on rhythm, intervals, and sight singing.  Once musicianship is over, I will have you start recording your lesson on your cell phone or other device.  At that point, we will do some vocal warm-ups to work on range and freedom (lack of tension).  As I get to know your voice better and you grow in your singing technique, the warm-ups will evolve to tackle specific problems such as nasality, breath support, alignment, and other particular issues that are singer or song specific.  The last half of the lesson is spent working on your song rep.  I play warm-ups on the piano, but generally use accompaniment recordings for your song work.  It makes it much easier to focus on what you are doing while you perform. 
Everything we do together is geared toward removing layers of tension so that you can find YOUR natural voice.   Your true voice and your personal interpretation of a song are MUCH more interesting to a listener (during a show or an audition) than anything that you could copy from another performer.  This is probably the most difficult lesson to learn.  Believe it or not, when you perform, YOU, your voice, and your thoughts are actually very interesting if you have the courage to let yourself be seen and heard.
In addition to vocal and musical training, once you have your words memorized, we will start working on the acting within the song.  I use a technique that I learned at NYU under Bill Wesbrooks in Song Analysis classes.  When done correctly, it gets the student out of the presentational style of acting that they usually walk in the door with and steers you toward specific objectives and authentic responses to the specific "OTHER" (of your choosing) that you are singing to in your mind's eye.  It is an acting technique that I continue to use, whether preparing for operas or musicals.
That may sound like a lot, but in practice, your specific needs become apparent rather quickly and the lessons zero in on certain areas that need work.  We also tend to put musicianship aside or shorten it when auditions are looming, to give more time for vocal and acting issues.  
Lessons are $50/hour or $30/half hour.  For payment, I accept cash or check at this time.  The first lesson is free.  Some people choose to pay me anyway, which is much appreciated, but it is not necessary.  I think it is important for us to work together for the first time in a non-stress situation to see if we are a good teacher/student match.
FREEBIES:
If you know me, you have probably heard me say this - "At the ends of syllables, R's, L's and diphthongs are you MORTAL ENEMIES!"  To find out why, come for a lesson. ;)
I worked as a singer/actor in NYC from 2000 to 2010 in operas, musicals, oratorios, recordings, and professional choirs and am happy to share advice and stories as they apply.  
For the most part, you should ignore your sound while you sing.  It will only lead you to other forms of vocal tension.  The physical feeling is what is important and what you should pay attention to.  Record yourself practicing with your phone and listen to it.  That is what everybody else hears.  That is the sound you need to work on by altering the physical feeling while you sing.
The mirror is your very helpful friend.