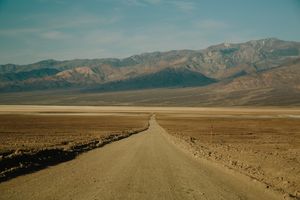 Tenor on the Mississippi...
David Schnell, Tenor (Memphis, TN) is a crossover artist who enjoys performing and teaching opera, music theater, and oratorio.  David has undergraduate (Clayton College, GA) and graduate (Queens College, NY) degrees in vocal performance, plus a year of coursework in acting for singers at NYU. He has performed locally with Opera Memphis (Basilio, The Marriage of Figaro; Monostatos, The Magic Flute; Sheldon, Later the Same Evening; Torquemada, L'heure Espagnole), Playhouse on the Square (Choragos, The Gospel at Colonus), Harrell Theater (Dennis/Galahad, Spamalot), Theatre Memphis (Production Tenor, Singin' in the Rain), Rhodes Mastersingers (Tenor Soloist: Haydn Creation, Handel Messiah, Bach B-Minor Mass, Mozart Requiem, and Vaughan Williams Serenade to Music), the Memphis Symphony Orchestra (Tenor Soloist, Handel Messiah), University of Arkansas, Monticello Chamber Choir with the Arkansas Symphony Orchestra (Tenor Soloist: Handel Messiah (2019, 2021), Bach Cantata 150, Vivaldi Magnificat), and Idlewild Presbyterian Church (Tenor Soloist, Bach Cantata 182, 140, and 4; Schütz Seven Last Words).  In 2015, David was nominated for an Ostrander Award for his performance of "Fair Colonus" in The Gospel of Colonus.  In New York, productions included the Bard Summerscape Festival (Herr Schlick & Lord Sorrel, Bittersweet; Mayor, The Chocolate Soldier) and the NY Opera Society (Bardolfo, Falstaff).  When not performing, David teaches voice and acting for singers out of his home studio in Bartlett, TN.
David grew up in Raleigh, North Carolina and has remained a dedicated Tarheel fan throughout his journey.  In 7th grade, his mother convinced him to put mixed chorus as a 3rd choice elective and somehow, to his chagrin, he got it.  Later that year, David's family moved to Las Vegas, Nevada, where he wisely decided upon mixed chorus instead of industrial arts.  Many wonderful choral and solo experiences followed.  As a member of the Clark High School Concert Choir, David got to sing back-up for Barry Manilow and the Gatlin Brothers at the Desert Inn Hotel/Casino.  That was really the start of the singing gig life, which continues today.  After getting a scholarship for vocal performance at the University of Nevada at Reno, David got to travel with the Chamber Choir, sing in the Nevada Opera Chorus, and sing back-up for Tony Tenille and the Dragon.  In his junior year, David transferred to Clayton College in Atlanta, GA, where he got to jump right into rehearsals for The Marriage of Figaro.  This was a wonderful time of singing, playing the piano, and composing.  David soon joined the Atlanta Opera Chorus and was getting to perform regularly at The Fox Theater, where once, as a child, he saw Victor Borge playing piano and thought, "I'd like to be up there one day."  A few years after earning his Bachelor's degree in vocal performance, an agent convinced David to go to New York City.  David applied to NYU, where he learned a lot about acting, song analysis, and dramaturgy.  He also met his New York voice teacher, Bruce Norris, at NYU.  Bruce also played keyboards at the MET and taught David, between schools, and through his Master's Degree from Queens College.  That time in NYC was filled with all manner of strange and wonderful new friends and experiences in the music world.  David did a lot of singing in the New York state tri-state area and around the world: Switzerland, Isreal, South Africa.
Right now, David is enjoying performing in various musicals, operas, and oratorios in Memphis while teaching voice, in conjunction with acting for singers, to aspiring performers of all ages.  Click on the Voice Lessons link for more information about what you can learn and expect at a voice lesson with me.  When not singing or teaching, David has also directed and written music for the Handbell Choir at Idlewild Presbyterian Church and has been a tenor section leader there, and at many other churches in New York City and Atlanta.  Feel free to contact me if you are interested in lessons or just have a question about the life of a professional singer.
Thanks for stopping by and as they say in Memphis, "I appreciate you!"
Best regards,
David Schnell
Tenor / Composer
dhschnell@gmail.com